Fox River Trail Bike Map
From the parking lot at Main Street Bicycles you can head out north towards Wisconsin, or south towards St Charles and many other destinations. Use this map to see how the bike path is connected to many other paths. There are many places to stop for a coffee, snack, meal or a drink—as well as a number of bike shops to help you fix any mechanical issues you might have. Explore this map and let us know if you have any favorite stops we should check out as well.
North to Wisconsin
You can take the Fox River Trail north 30 miles to the Wisconsin border. Algonquin is only 5 miles and has some great food and drink options in the downtown as well as Scorched Earth brewery just after the downtown (watch for signs to exit left off the trail.
It jogs around some streets in Crystal Lake, so you might need a map to jump over to the Prairie Trail at Wingate Prairie (Terra Cotta and Lorraine). But the rest of the way to Wisconsin is pretty straight-forward. It does switch to gravel after a while, so it's not paved the whole way.
South to Aurora
It's about 5 miles to get to downtown Elgin, and continues on through St. Charles, Geneva and Aurora. There are great food and drink options in all of the historic downtowns along the river. 
Basic Tune-up
Safety check

Gear adjustments

Brake adjustments
Complete Tune-up
Basic Tune-Up

Wheel truing
Overhaul
Complete Tune-Up

All bearings serviced
Bike rentals
Starting at $10/hr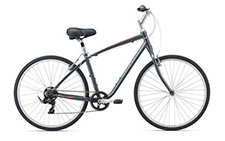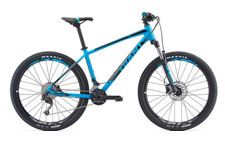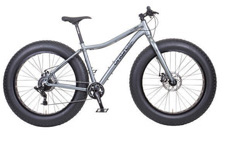 Fat bike
$50/day
Currently unavailable